Even if you're not one generally riveted by geology, sideline your reservations until you visit Uluru. 348 m high, 10 km in circumference and concealing caves, cascades and rock art in its folds, this is as spectacular as sandstone gets.
Since the early nineties, climbing to the top of the world's biggest rock has been a bit of a cultural no no – though take it from us that the views are better from below anyway. Indigenous connections to country here run deep; something that we try to impress on all travellers on our Uluru tours through various organised intercultural exchanges. As any Territorian will tell you, it's the stories behind Uluru, Kata Tjuta and Watarrka that really bring these sites to life.
Our tours of Uluru will have you immersed in the rich history of the region. We can take you from Uluru to Alice Springs, or if you prefer, Alice Springs to Uluru - the choice is yours. Either way, you'll have your mind blown! Browse our wide range of Uluru tours and start planning your holiday today. 
Our Uluru tours
Uluru Aboriginal tours
Australia's rich Indigenous culture offers a unique insight into this wide brown land. Adventure Tours works closely with Indigenous communities to develop ethical and authentic experiences that benefit the communities and passengers alike. 
View our Indigenous culture tours >
Other Red Centre highlights
Uluru may well be this region's best-known attraction, but by no means is it the only one. Here's a quick guide to some of the outback's other great rock stars.
Kata Tjuta (The Olgas)
A grouping of 36 giant red rock domes located 25 kilometres east of Uluru. The tallest of Kata Tjuta's 'many heads' rises almost 550 metres above the surrounding plain.
Kings Canyon
An enormous gorge home to an all-natural Amphitheatre, 'Lost City', Garden of Eden and year-round waterhole. The undisputed highlight of Watarrka National Park.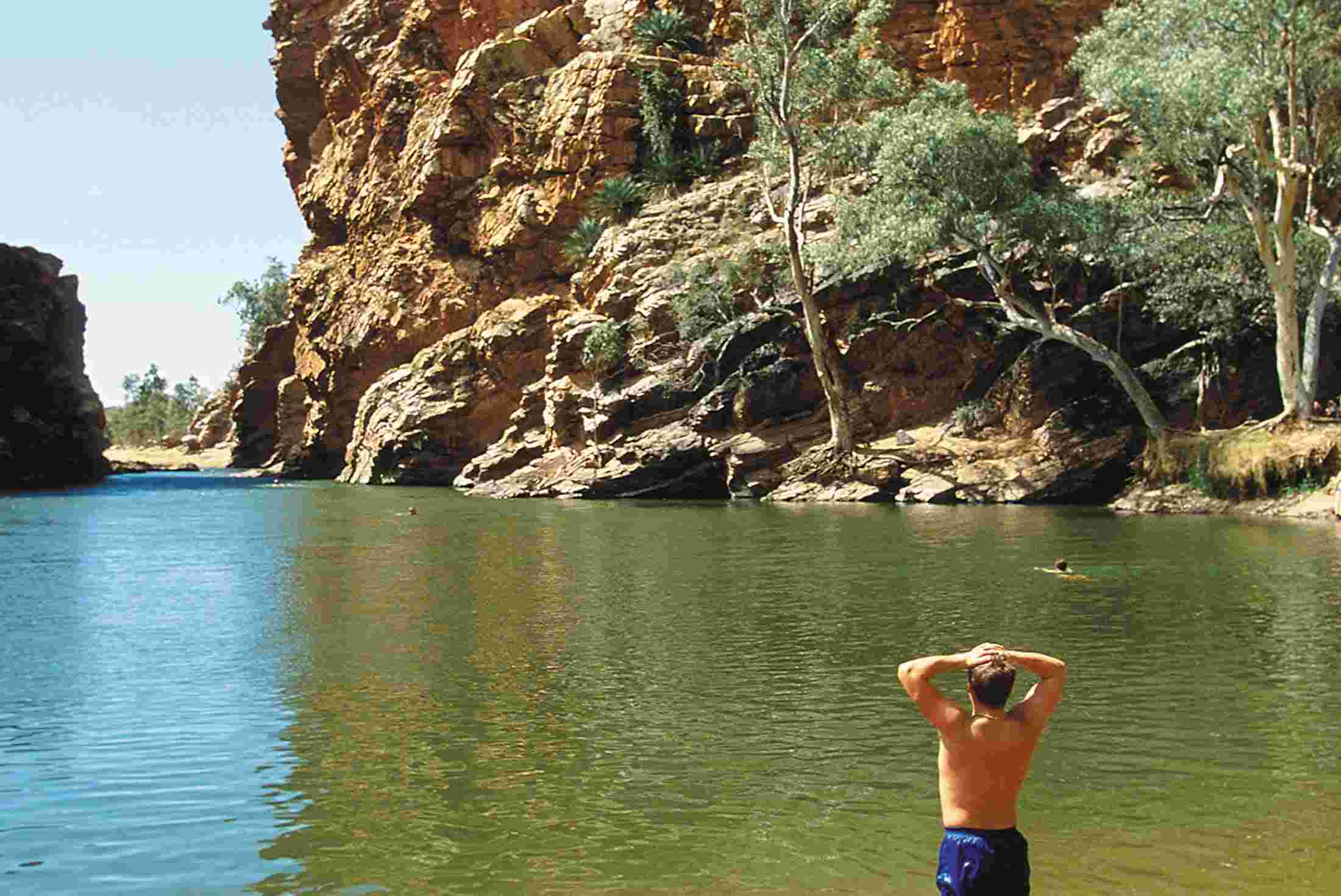 West Macdonnell Ranges
Over 600 kilometres of craggy mountain ridges, scrubby grasslands, deep gullies and delightfully croc-free waterholes.
Uluru tour reviews
Owen Rowe
Overall this experience was awesome and well constructed - we had a great team leader Clare who has a world of knowledge of the area/people/plants etc and some great cooks Katie ( Alias Biggy ) and her apprentice Nelly. We meet some wonderful people from Holland, Germany, Italy, USA, Colombia and have since become friends on Facebook … Well done Adventure Tours you staff were awesome
Review submitted 20 Sep 2018
Ole Bachmann
Very good tour/ value for money. Our guide, Dom, was enjoyable and knowledgeable and the area. Mid September was good, certainly not too hot. O.
Review submitted 19 Sep 2018
Tips for travelling in the Red Centre
Don't be fooled by the outback's size! While Alice Springs airport is only 13 kilometres from Alice Springs, Alice Springs to Uluru is 463 kilometres. If you're checking out a trip that flies in or out of Yulara (the closest airport to Uluru), you may be able to arrange flights for the same day the tour starts or finishes. If you're flying in or out of Alice Springs, you'll need to arrive the day before, and book outbound flights for the day after the trip finishes. Contact us for help with accommodation in Alice Springs before and/or after your trip.
The Red Centre isn't blisteringly hot all year. From June to August the weather actually gets cold at night, sometimes dipping below 0 degrees celcius. Pack a warm jumper or jacket.
Articles on Uluru