Tasmania
Beijing, Amsterdam, San Fran... Hobart? You'd better believe it. In 2013, Lonely Planet, citing the city's growing gallery and gastronomy scene, ranked Tasmania's quaint capital one of the world's top ten cities.
You'll find no quarrel with us on this point, other than to add that Tasmania's natural assets are no less worthy of worldly acclaim. From fairly unpromising beginnings (it was founded by the Brits as a penal colony), Tasmania has developed into one of Australia's most treasured travel destinations. Boasting some of Australia's finest beaches, mistiest mountaintops, loneliest patches of wilderness and most enigmatic/elusive/endangered/extinct animals, this island state is a nature lover's wonderland. Want to know more about what to see and do in Tasmania? Click here.
Tasmania travel highlights
The Tarkine
Containing within its bounds approximately 1,800 square km of rainforest, 60 species of rare, threatened or endangered flora and fauna and a high concentration of aboriginal sites, the Tarkine is one of Tassie's greatest natural treasures.
Hiking in Cradle Mountain
Albeit among stiff competition, Cradle Mountain is Tasmania's finest place for hiking – if not Australia's. Choose from leisurely strolls along elevated boardwalks to intermediate overnight hikes to the 80 km long Overland Track.
A toast to Wineglass Bay
From Freycinet's breathtaking lookout, Wineglass Bay looks like it belongs in the Whitsundays. Climb up to one of many vantage points for that no-filter-needed photo, or cool off in some of the clearest waters you'll ever likely enter.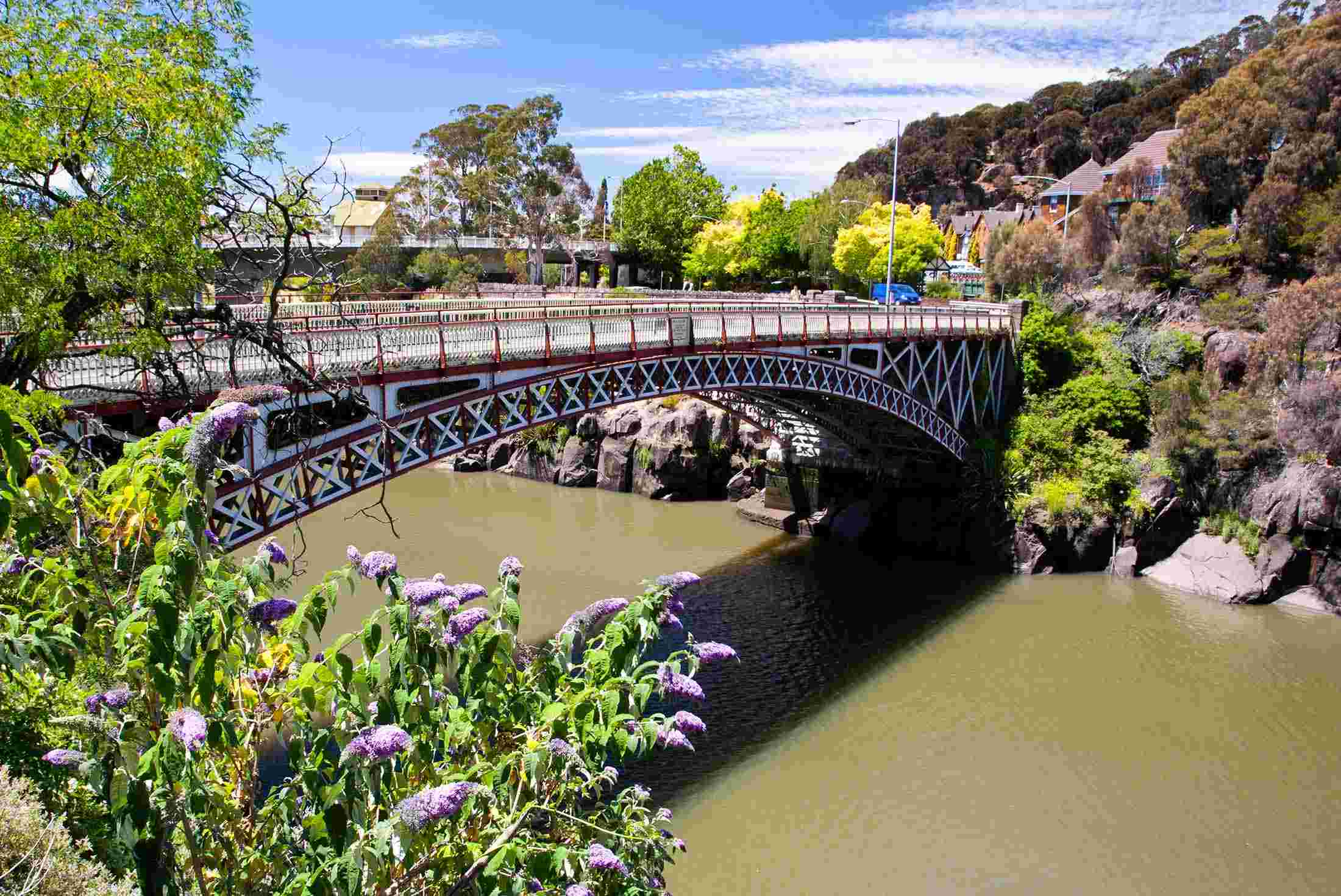 Launceston
Tasmania's only inland city, Launceston charms with its attractive riverside setting, elegant 19th Century architecture, picturesque alpine backdrop and nearness to the vineyards of Tamar Valley.
The Henty Dunes
Reaching heights of 30 metres and stretching for 15 km along Ocean Beach, the Henty Dunes are the place to get sand in all the wrong spots. Choose between tobogganing, quad biking and sandboarding.
Our Tasmania trips
Experience wilderness and indulge in local wine and cuisine on a Tasmania adventure...
Tasmania tour reviews
Articles on Tasmania
Tasmania holiday information